Introducing the Haskelberg Nursery.
You are invited to become acquainted with the Haskelberg Nursery, Israel's oldest and largest nursery, specializing in fruit trees.
The Nursery's history
The Haskelberg Fruit Tree Nursery was founded in 1974 by agronomist Avishai Haskelberg. In our nursery, which extends over 120 dunams on Moshav Kfar Vitkin, we produce over 200 different varieties of fruit trees for the local and international markets.
Our nursery's production departments:
Avocado seedlings for orchards
We supply avocado seedlings to orchards in Israel, and additionally export seedlings, seeds and professional knowhow to nurseries and farms in South Africa, Europe, North America and Asia.
We offer a wide variety of cultivars and rootstocks from vegetative propagation and from seed, adapted to soil type and for disease resistance, on behalf of the Nursery's CanaCado brand.
Our Nursery is the exclusive representative in Israel and other countries of the international Westfalia Fruit company, and markets patented Westfalia rootstocks and cultivars such as Dusa and GEM.
Meet Froots™ – Fruit tree seedlings for agriculture
We can supply, upon request, a broad range of subtropical, deciduous, citrus, Mediterranean and exotic fruit tree seedlings on a commercial scale for the local market or for export.  We do everything necessary to ensure the customer productive, high-quality cultivars that are highly resistant to disease and best suited to local soil and climate conditions.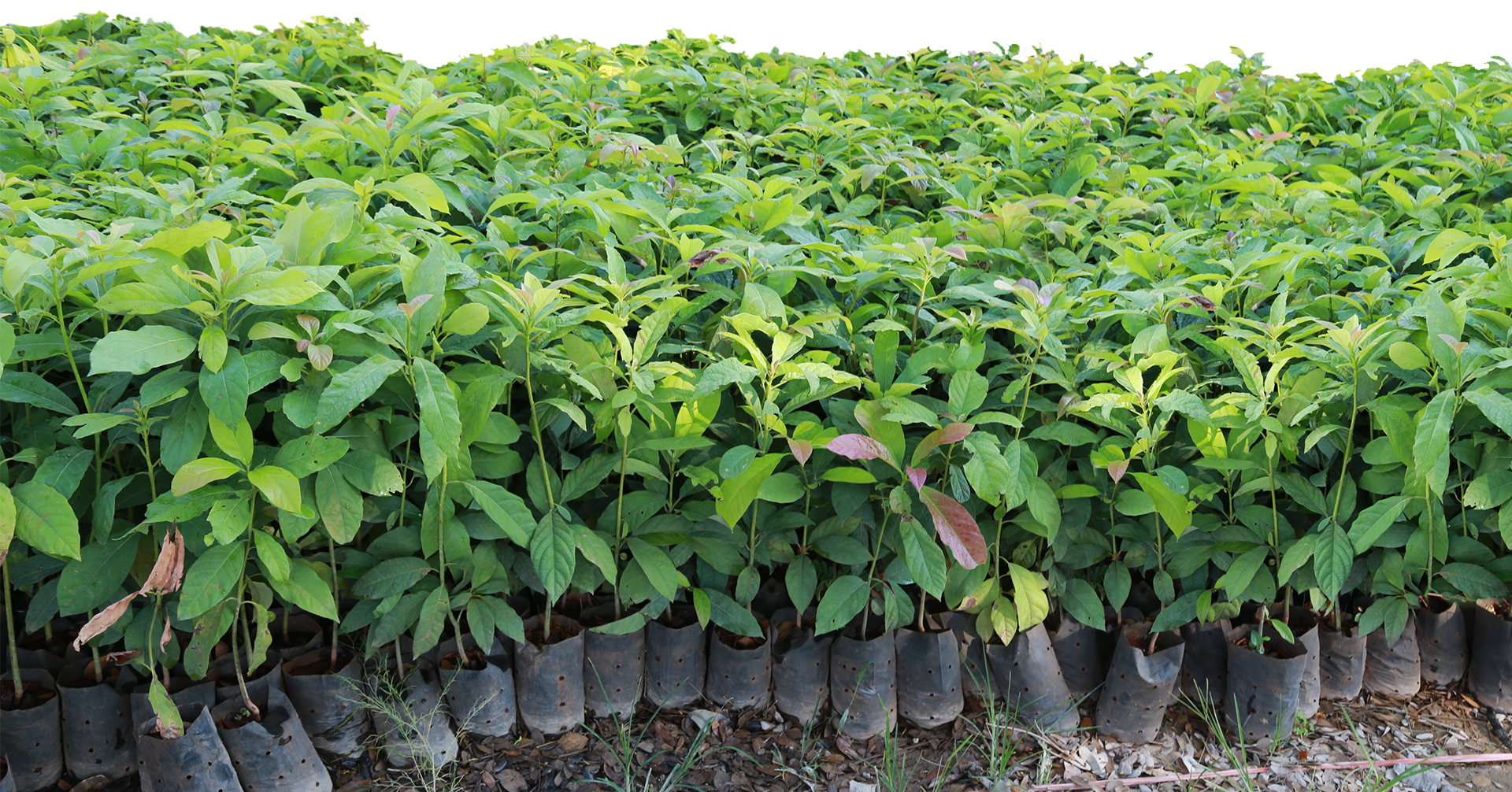 International operations
We export vegetative material to numerous countries around the world, from seeds and scions to plants for a variety of projects. Additionally we provide consulting and guidance for establishing agricultural projects across the globe.
We have the necessary experience to assess whether the plants are suited to local environmental conditions, as well as knowledge and expertise in the export process:  compliance with plant protection standards, maintaining quality of the vegetative material throughout the process, and guiding local growers on acclimating seedlings to the soil.
The Nursery's R&D Activities
Throughout the decades of the Nursery's operation we have invested substantial resources in research and development of cultivars and growing techniques. As such, we often initiate experimental projects to develop cultivars and improve rootstocks, and collaborate with research institutes, such as the Volcani Institute, agricultural organizations and high-tech companies.
Our projects include:
Partnership to develop and promote exclusive cultivars with international distribution, for avocado, persimmon, lychee, guava, mango and more; developing tetraploid rootstocks for avocados and other crops; working with top-tier nurseries overseas and representing the global South African company Westfalia in Israel.